Cupcakes
We offer over 375 different flavors combinations of cupcakes and frostings!
Cupcake's dozen
$50.00+
Specialty cakes
4" Double layer (typically a smash cake)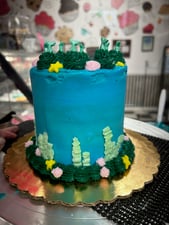 $25.00-$45.00+
5" Double layer (typically a smash cake)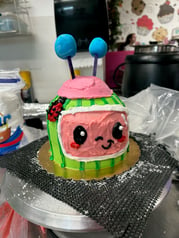 $35.00-$55.00+
6" Double layer (Feeds 6-8 people)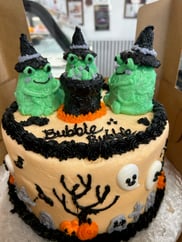 $55.00-75.00+
8" Double layer (Feeds 8-14 people)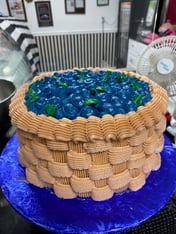 $65.00-$85.00+
9" Double layer (Feeds 10-14 people)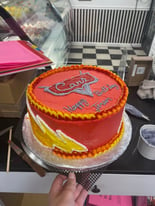 $75.00-$85.00+
10" Double layer (Feeds 14-20 people)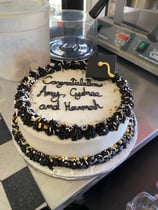 $85.00-$105.00+
9x13 Single layer (Feeds 18-26 people)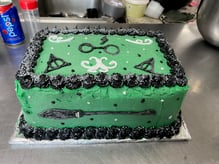 $95.00-$120.00+
11x15 Single layer (Feeds 28-40 people)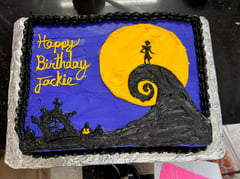 $110.00-$120.00+
12x18 Single layer (Feeds 32-60 people)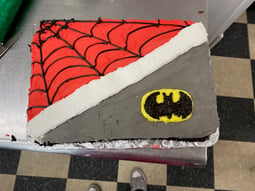 $120.00-$130.00+
We are currently 2 weeks out on orders, if you need something sooner you may give us a call to see if we can squeeze your order in!
Prices vary according to what's goes into the products! Depending on allergies and sensitivities being avoided price will vary as well.
Cupcakes must be minimum order of a dozen for specialty flavors.

Muffins
Blueberry,Lemon blueberry, Chocolate Chip, Banana Chocolate chip,
Cranberry orange, Apple spice, Double chocolate chip, Pumpkin, Cinnamon swirl!
We offer Vegan muffins as well!
Coffee cake
Multiple flavors
Call for specialty sizes.
vegan coffee cake
Whoopie Pies
Traditional
(Chocolate with vanilla cream)
other flavors can be requested
vegan whoopee pies
Brownies
Vegan brownies
Cookies
Chocolate Chip, Oatmeal Cranberry cookies, Sugar cookies


We offer vegan cookies as well!
We offer so much more in our shop!
Call us to discuss a special order or set up a wedding tasting! We are here to help!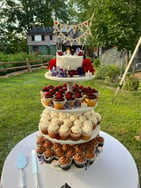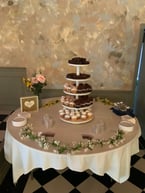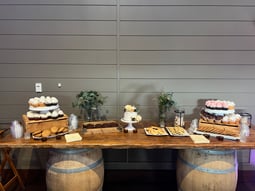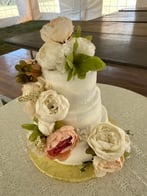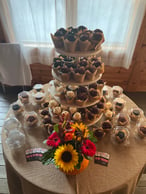 We are always trying new things!