Cupcakes
We offer several different flavors of cupcakes and frostings!
Specialty cakes
Call for sizes.
Muffins
Blueberry, Chocolate Chip, Banana Chocolate chip,
Cranberry orange, Lemon, Apple spice, Cinnamon chip.
Coffee cake
Call for sizes.
Whoopee Pies
Traditional
(Chocolate with vanilla cream)
Brownies
Cookies
Chocolate Chip, Oatmeal raisin cookies,
Oatmeal Chocolate chip cookies, Snicker doodle
(per special order/Season)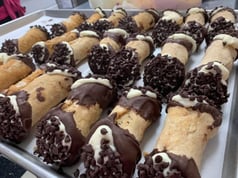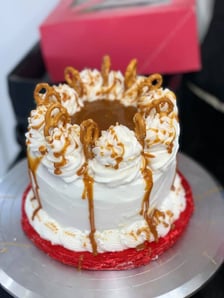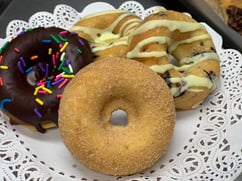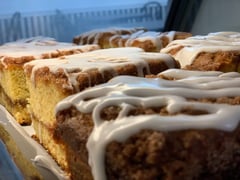 Call us for special orders!
We offer so much more in our shop!
We are always trying new things!