Bite Me Kupcakez is a gluten-free bakery in Merrimack, NH. We are a Parenting New Hampshire Family Favorite for 2018! In addition to our famous cupcakes and baked goods we offer lunch and breakfast Tuesday-Saturday.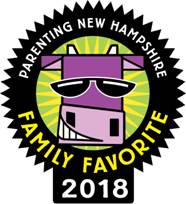 Bite Me Kupcakez has been baking up delicious gluten-free goodies since May 2011. Founder and baker, Debbie Atamanchuk, began cooking and baking gluten-free after her daughter Rebecca was diagnosed with a gluten allergy.
Visit our completely gluten and nut free shop! Open Tuesday-Saturday 9:30am-5:00pm (or until we run out of goodies!)
bring back your bag for a 10% discount!